We're all attached to our email, but ugh, enough already.
If you just can't stop checking and responding to emails, even when you're on vacation or taking much-needed time off from work, the best thing you can do for yourself and your family is to set a vacation responder.
A vacation responder or out of office reply automatically notifies people that you won't be able to get back to them right away. When people send you an email, a response will be sent containing whatever you've written in your auto reply.
Here's how to set a vacation reply on Gmail
Open Gmail on your computer.
Click Settings located in the top right.
Under General, scroll down to the Vacation responder section.
Turn the Vacation responder on.
Choose the date range and write the subject and message.
Under your message, check the box if you only want your contacts to see your vacation reply.
At the bottom of the page, click Save Changes.
You can let people know that you won't be responding to emails at all until you're back in the office or that you'll be checking emails, but your response will be slower.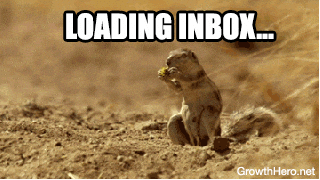 When your vacation reply is on, you'll see a banner across the top of your inbox with the subject of your vacation response. To turn it off, click End now.
How to Schedule a Vacation in Outlook
Using Microsoft Outlook 2013, block off vacation time in your calendar simply by booking an appointment with yourself. If your office uses Microsoft Exchange, you can customize automatic reply messages that go only to people in your organization, while sending a different message to anyone else who sends you an email while you're gone. If you don't use Exchange, you can still send automatic replies to messages from Outlook, but you will need to leave your computer on while you're away.
Booking Time in Your Calendar
Step 1
Open Calendar in Outlook 2013, drag the cursor across the days you will be on vacation and right-click the highlighted block of time. Alternatively, you can just click the "New Appointment" button and enter the start and end times in the appropriate menus.
Step 2
Type "Vacation!" or another applicable title for your time off in the "Subject" box. Enter a location if desired in the "Location" box. "Hawaii" always works well, even if you're just staying at home for a week to watch Netflix.
Step 3
Click the "Show As" box located in the Options group under the Appointment tab and select "Out of Office" to let everyone with access to your calendar see when you'll be away. Click "Save & Close" to finalize your vacation plans — at least as far as your Outlook Calendar is concerned.
Auto Replies With Exchange
Step 1
Click the "File" menu in Outlook 2013 and select "Automatic Replies (Out of Office)." If this option isn't available, you don't have a Microsoft Exchange account. The Automatic Replies window opens.
Step 2
Click the "Send Automatic Replies" option. Note that the "Inside My Organization" tab is selected.
Step 3
Click the large text field and type the message you want sent to anyone within your organization while you're away. This normally should include the date you are returning. If someone is covering for you while you're away, you can include that person's contact information, or your emergency contact information if desired. Use the formatting options above the text field to customize the formatting just as you would any email message.
Step 4
Click the "Outside My Organization" tab if you want Outlook to also automatically reply to people who don't work in your company. Click the "Auto Reply to People Outside of My Organization" option. Select either the "My Contacts Only" or "Anyone Outside of My Organization" option. The text you used for auto replies within your organization automatically appears in the message text field. Edit this message as desired or delete it and write a different message.
Step 5
Click the "Start Time" and "End Time" menus to select the date and time you will be leaving for vacation and when you will be returning to the office. Outlook will send your automatic reply during this time period.
Step 6
Turn off automatic replies if you return early by clicking the "File" menu and then clicking the "Turn Off" button below the Automatic Replies option.
Auto Replies Without Exchange
Step 1
Click the "New Email" button in Outlook 2013. Type an appropriate title in the "Subject" line, such as "Away This Week," then type an out-of-office message in the "Message" field.
Step 2
Select "Save As" from the File menu. Click the "Save as Type" menu and select "Outlook Template." By default, the file title is the same as your subject line, but you can change this if needed. Click the "Save" button.
Step 3
Click the "Rules" button located in the Ribbon's Home tab. Select "Manage Rules and Alerts" from the drop-down menu. The Rules and Alerts window opens.
Step 4
Click the "New Rule" button. This opens the New Rules Wizard. Click the "Apply Rules to Messages I Receive" option located in the Start From a Blank Rule section. Click "Next." A list of options appears to filter who should or shouldn't receive your out of office message. For example, you can specify that the message is sent only to messages when your name is in the "To" field and not the "CC" field, or you can specify that the reply is sent only to messages with high importance.
Step 5
Select the options to determine who does or doesn't get the auto reply. If you leave the options blank, the auto reply is sent to everyone who sends you an email. Click "Next."
Step 6
Click the "Reply Using a Specific Template" option in the Step 1 section and then click the "a specific template" link in the Step 2 section. A navigation window opens. Click the "Look In" menu and select "User Templates in File System" and then double-click the auto reply message template you just created a few minutes ago.
Step 7
Click the "Next" button, review your choices and click "Next" again. Click "Finish." Leave Outlook running on your computer. If the computer goes to sleep, shuts down, or if Outlook is closed, the auto reply message won't be sent to anyone.
Step 8
Tap the "Search" icon on the Windows 8.1 Start screen, type "sleep" and select "Power and Sleep Settings." Click the "Sleep" menu and select "Never." On a laptop, this is available only in the "When Plugged In, Turn Off After" menu.
Step 9
Turn off the auto reply when you return from vacation by going back to the "Manage Rules and Alerts" option from the Rules button. Click the check mark beside the rule to disable the auto reply and click "Apply." Don't forget to return your computer's Sleep setting to normal.